New Media Advisors | Partner & Co-Founder
Scott Gardner
Scott is a digital marketing leader with 20+ years' experience helping lead Fortune 1000 brands to new levels of success through innovation, strategy and customer-centered initiatives. He has a proven history of building, developing and leading digital marketing teams and programs that generate significant website traffic, brand exposure and profitable revenue growth.
Scott is an expert in high-impact digital channels with considerable experience leading award-winning SEO, Local Search, Paid Search, Content Marketing and Social Strategy programs for brands and clients. He is a 'player's coach' who partners with leaders by solving big problems, casting vision, thinking big picture, adapting to change, bringing clarity to ambiguity, fostering collaboration and helping brands innovate while mitigating risk. Scott has worked across many industry verticals including Financial Services, Hospitality, Sofware-as-a-Service, IT / Security, eCommerce, B2B professional services and eCommerce.
With a background in building digital marketing agencies (2000-2010) and leading in-house, client-side marketing teams (2010-2020 at Bank of America and Choice Hotels), Scott brings a diverse perspective and an in-the-trenches understanding for achieving break through results in a hybrid model.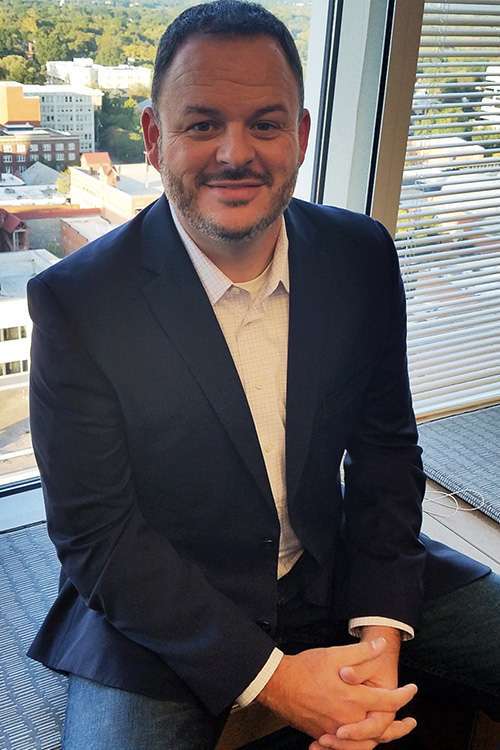 He's well versed in how full-service and specialty agencies operate and where brands have opportunity to get more value from their vendor relationships. His goal at New Media Advisors is to help clients achieve breakthrough levels of web traffic and revenue success through the power of in-house marketing initiatives that is supported by closely integrated partners.
A North Carolina native, Scott is a graduate of the University of North Carolina and an active Rotarian in Cary, NC. He's an aspiring at-home-cook who enjoys golf, pulling for the Tar Heels, family vacations and spending quality time his wife and sons.
"Scott is an innovative leader that knows how to get the most out of his team, create a culture of high performance and has a unique ability to blend both the art and the science of digital marketing." Meet the Rest of the Team: