New Media Advisors | Principal Advisor
Jason Cook
Jason has 20+ years of experience working in the digital marketing realm and gaining experience across a variety of channels for some of the leading names in the financial services industry.
Prior to joining New Media Advisors, Jason spent nearly a decade managing enterprise SEO strategy at Bank of America. Under his leadership, Bank of America was recognized as the #1 retail bank in the U.S. for organic search visibility by Gartner in 2019 and 2020. Working alongside a team of SEO strategists and key stakeholders from marketing, sales, technology, and public relations, he blended SEO best practices with the brand's strategic commitment to responsible growth and making financial lives better to help produce award-winning financial education content that delivered top Google rankings for non-brand keywords while also contributing to revenue-generating business outcomes.
Jason has also held digital marketing and search-related roles at TradeKing (now Ally Invest) and LendingTree.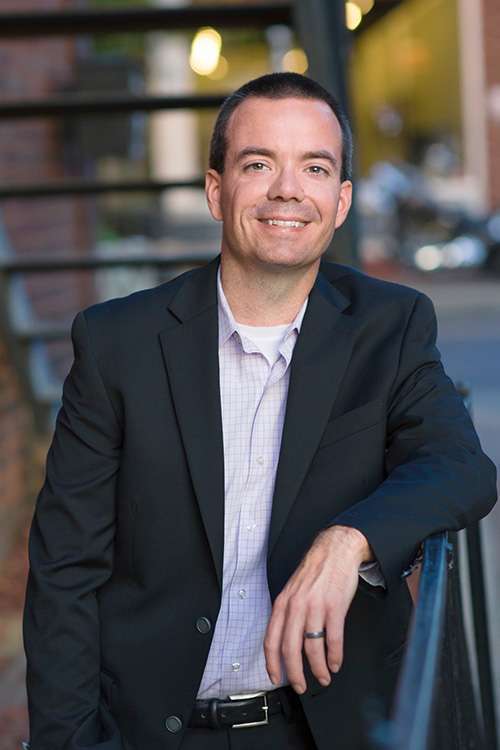 A Virginia native, Jason holds a B.S. in Marketing Management from Virginia Tech, where he currently serves on the leadership committee of the Virginia Tech Marketing Advisory Board.
When he's not working with clients to improve their search presence, Jason is likely cheering on his favorite sports teams (Go Hokies, Panthers, and Hornets), enjoying live music, running marathons, or advocating for parks and greenways in his home of Charlotte, NC.
"Jason was instrumental in leading us toward a strategy that solved immediate needs and prompted new strategies. His abilities led to true optimization. He is a knowledgeable leader in this space. Meet the Rest of the Team: