UNLEASH THE POWER OF E-E-A-T & YMYL
Your Secret Weapon in Digital Marketing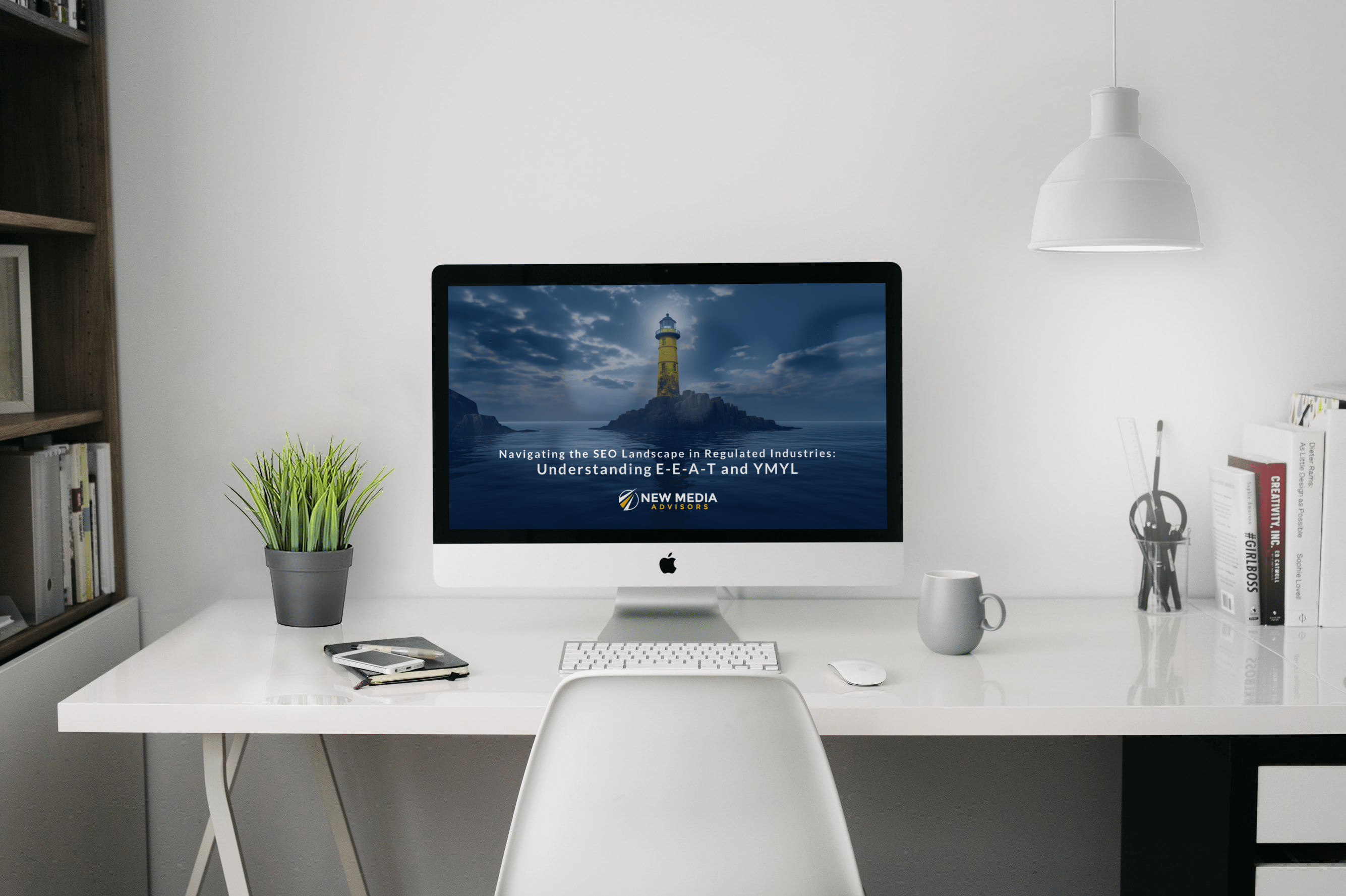 Are You Ready to Revolutionize Your Digital Marketing Strategy?
Welcome to New Media Advisors, Your Trusted Partner for Enterprise SEO and Content Marketing Success
As a marketing leader in a regulated industry, you face unique challenges when it comes to digital strategy. How do you gain visibility and drive results while adhering to complex compliance rules?
We get it. And we're here to help you not just overcome these hurdles, but transform them into opportunities for sustainable growth.

Exclusive Offer:

Navigating the SEO Landscape in Regulated Industries: Understanding E-E-A-T and YMYL

We're excited to provide you with complimentary access to our comprehensive 25-page guide that demystifies E-E-A-T (Experience, Expertise, Authoritativeness, Trustworthiness) and YMYL (Your Money or Your Life) – Google's crucial guidelines reshaping digital marketing.

This isn't just another report. It's a tactical roadmap designed specifically for regulated industry marketers, packed with insights and checklists to optimize your SEO and content strategies.

Why E-E-A-T & YMYL Should Be Your Top Priority

Google's updates make one thing clear – creating high-quality, trustworthy content that demonstrates expertise is now imperative.

Getting E-E-A-T and YMYL for regulated industries right is a massive opportunity to gain visibility and surpass competitors still relying on templated, automated content.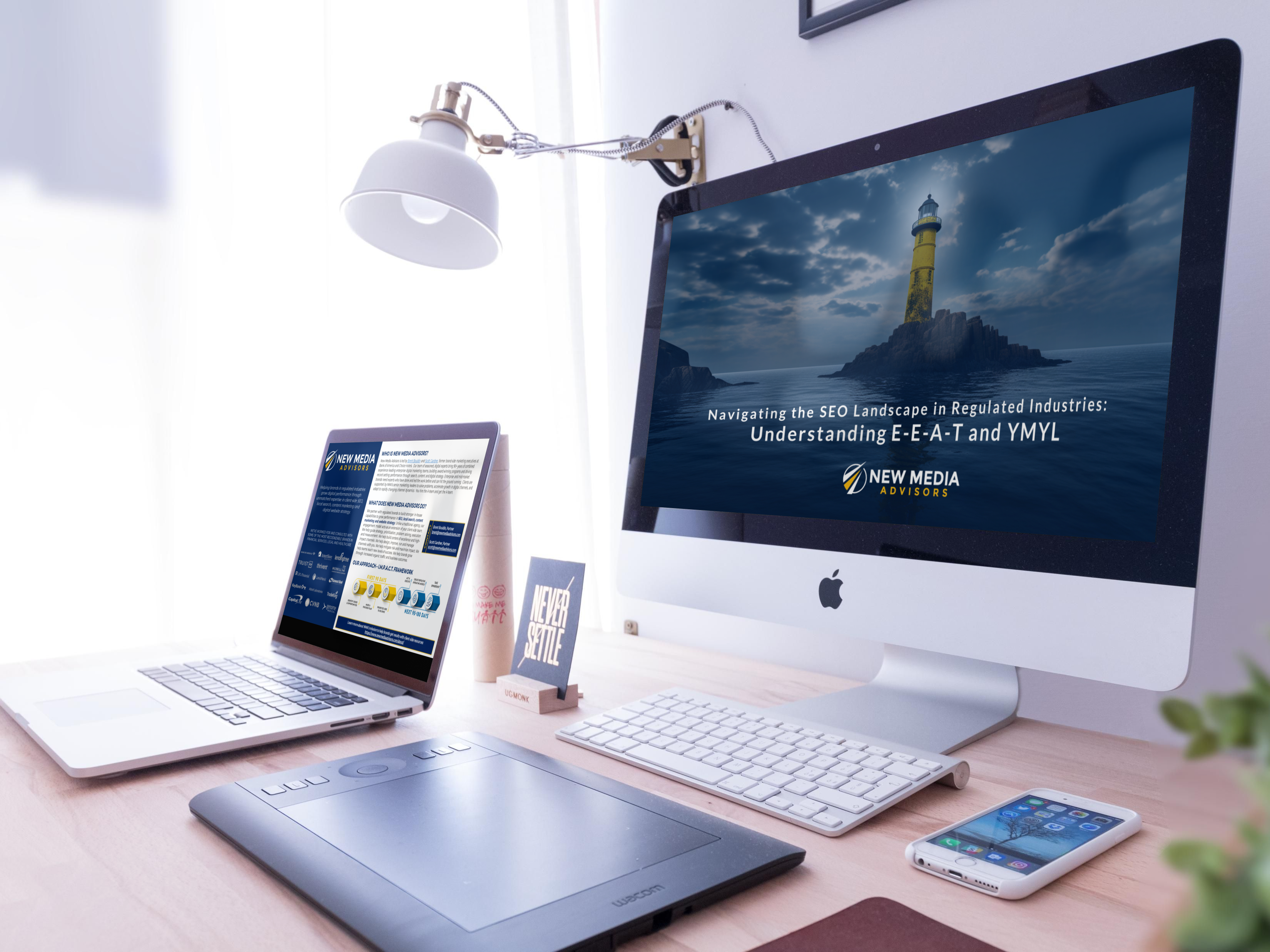 What's Inside Our Guide?
Expertise – Establish true subject matter expertise and thought leadership
Authoritativeness – Develop content that aligns with Google's standards
Trustworthiness – Build authenticity and gain the trust that converts
YMYL – Create content that protects and empowers your customers
The Proven Path to
Digital Marketing Success
At New Media Advisors, we're not just another digital agency – we're your dedicated mentors and partners in growth.
With over 100 years of combined experience, we're the experts you've been searching for. Our strategic approach and industry recognition speak for themselves: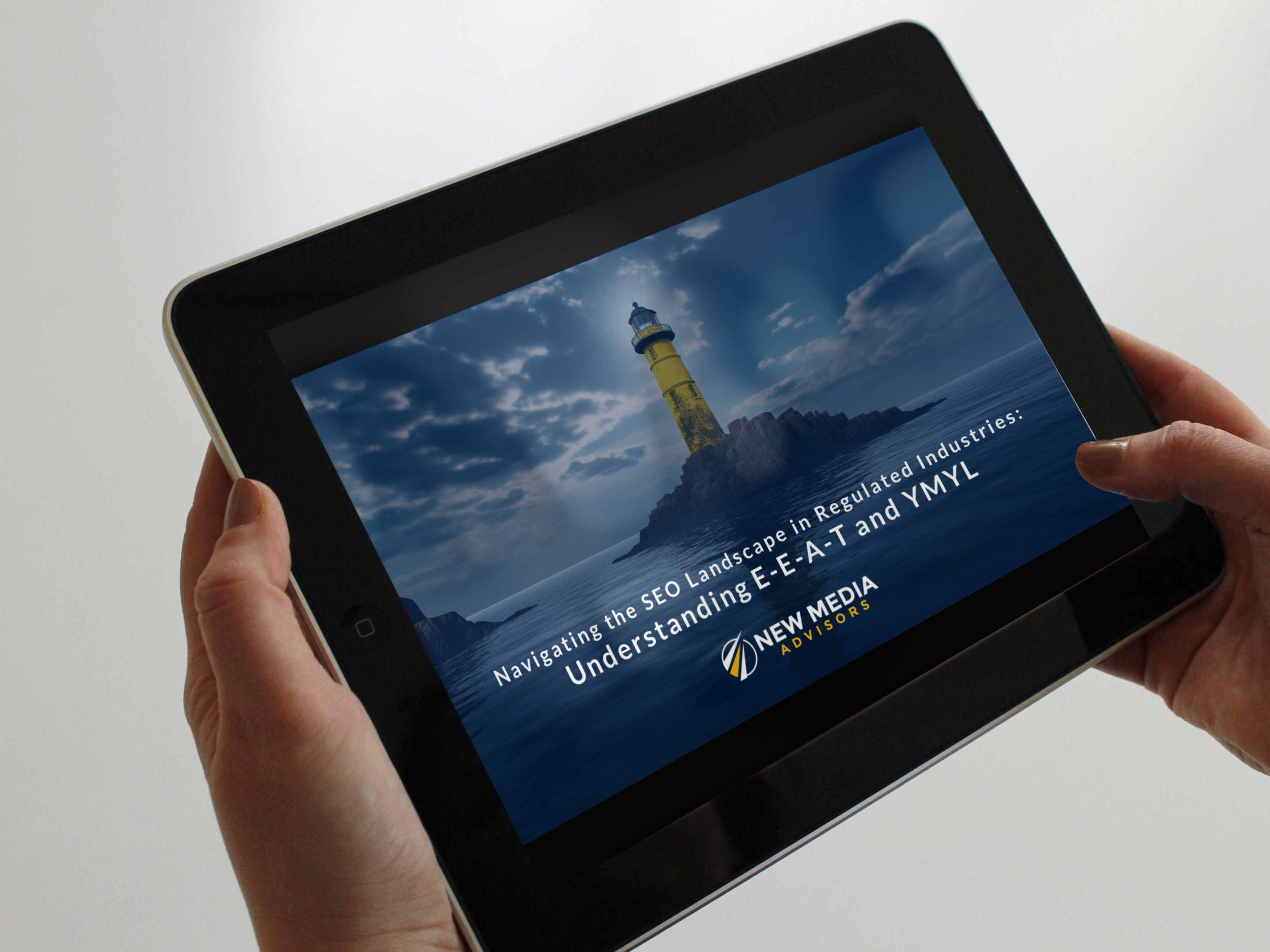 But facts and figures only say so much. Here's what our clients have to say:
"New Media Advisors brings depth and expert knowledge of Search and Digital Marketing demonstrating their value from day one. They bring exceptional insights into new trends, proactively identify missed opportunities with actionable recommendations and provide effective measurement approach." – Head of Digital Marketing, Top 3 Independent Broker-Dealer
"NMA strategically engaged with us from the outset. We were impressed with their deep knowledge and history in this space and their willingness to dive in and worth with us at a tactical level" – VP of Marketing, Top 25 US Bank
Are you ready to unlock the full potential of digital to drive growth? Download our tactical guide and let's start revolutionizing your marketing strategy.